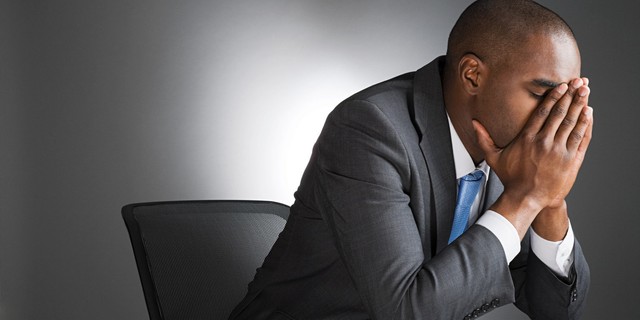 According to the man, he thought that was the worst experience until his wife has started requesting him to do more 'disgusting' things including licking her armpit and toes, all in a bid to turn her on for sex.
In a letter addressed to Jessica Opare-Saforo, the host of Citi TV/Citi FM's Sister Sister show, the man disclosed that he and the now-wife agreed to avoid sex until after marriage.
READ ALSO :- "I pray it comes down soon" – Lady who did natural pink lips procedure laments after her lips got swollen (video)

Having dated for years without sex, he was highly expectant of an unforgettable experience on their wedding night, but the things he had to do to get his wife ready for the act were overwhelming.
While he thought the wedding night experience was the worst he experienced, the woman continues to make more unfamiliar demands in bed which he says he can't take anymore.
"I can't suck toes and lick armpits for the rest of my life. I can't do it again," he cried in the letter to Sister Sister.
Below is his full letter:
"Good evening sisters, I have a big problem that I need help with. I'm a banker and my wife is a nurse. We have been married for 3 months and something has been happening which I find very bizarre.
"We decided not to have sex till marriage even though both of us aren't virgins. On our honeymoon, my wife asked me to smack her bum with my belt as a sort of foreplay. I was really surprised about what I was hearing but I thought to myself maybe she is just a bit kinky.
"I started smacking her but she kept shouting "harder, harder". Ei! I was like I would hurt her but she said I should just do what she wanted. I was not too pleased but I did it regardless. After that, we started kissing and her subsequent requests blew my mind.
"She said that I should lick her armpits and then go ahead to suck her toes. In my head, I screamed "Jesus." What had I gotten myself into? She was beginning to sound upset as I questioned why she wanted that. I didn't want to ruin our first night so I did it.
"Fast forward, every time I want to make love to her she demands these things. If I refuse, she doesn't allow me. I called her one day and registered my concerns but she says that's what turns her on.
"Sisters, I can't suck toes and lick armpits for the rest of my life. Aaba, I can't do it again. Help me."